Discovering The Truth Behind The Man, The Shadow Of A Doubt 5: Chris Ronald Stump Bush Reagan, Aka The Superagent Msgboy
SOMETIMES YOU AND I, 
WE GET PUZZLED HOW COME CHRIS RONALD STUMP BUSH REAGAN
CREATE BLOGS WITH A DEEP INTENSITY OF KNOWLEDGEMENT, 
ANSWER ACCURATELY TO THE MOST IMPORTANT QUESTIONS,  

MANAGES A WORLDWIDE GUNS AND AMMO TRUST, 
IS A POLITICAL LIVE QUIZ, 
HIS NOOSE DISTINGUISHED ANY GUN POWDER,
IS ALWAYS DRESSED  AS A G.I. JOE,
GIVE THE BEST PARTIES IN CENTRAL  PARK, FLORIDA AND SO ON... 
WHO IS THIS MAN BEHIND THE COURTESY OF A GENTLEMAN, WITH A SWEET SMELL OF GUN POWDER... 
HERE IS THE ANSWER... 

THE LIBERAL DEMOCRAT TWINK: ICE STRAWBERRY VANILLA CREAM, AKA SUPERAGENT BARACK CLINTON...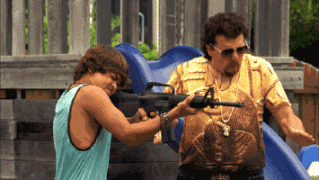 Post Comment